IceRocks: Live From the Bunker Black Vinyl and Poster // 12"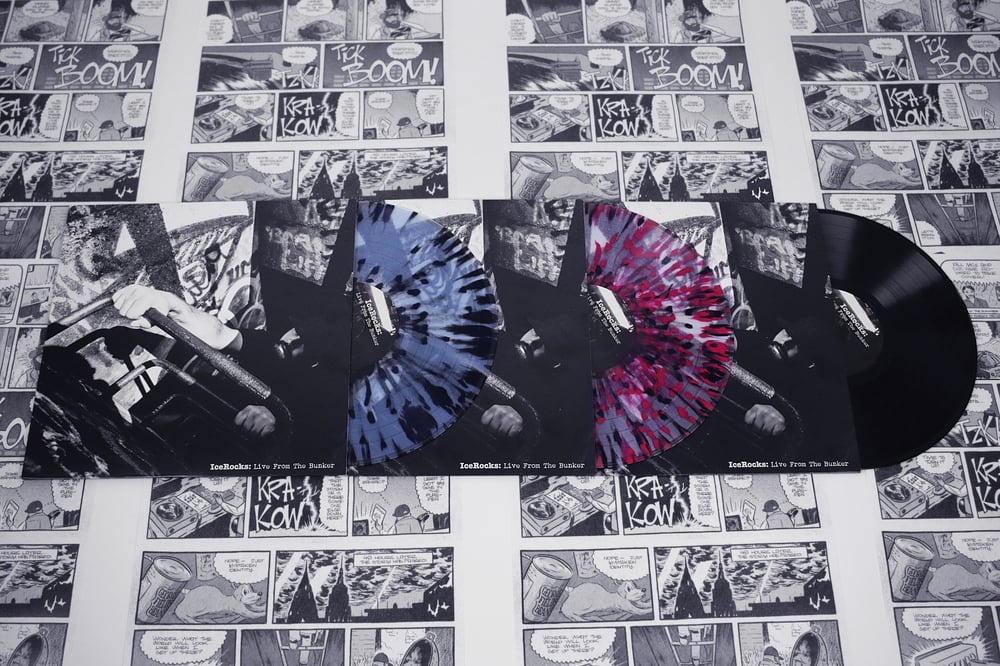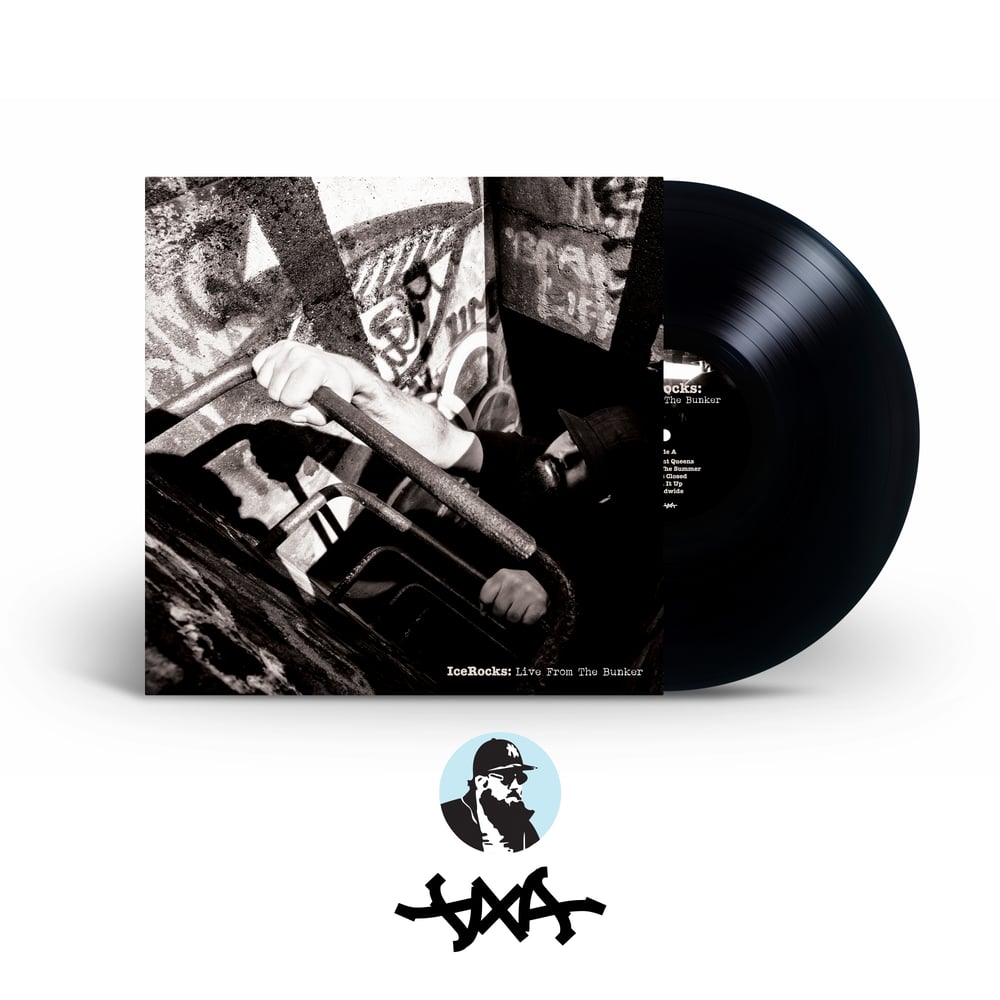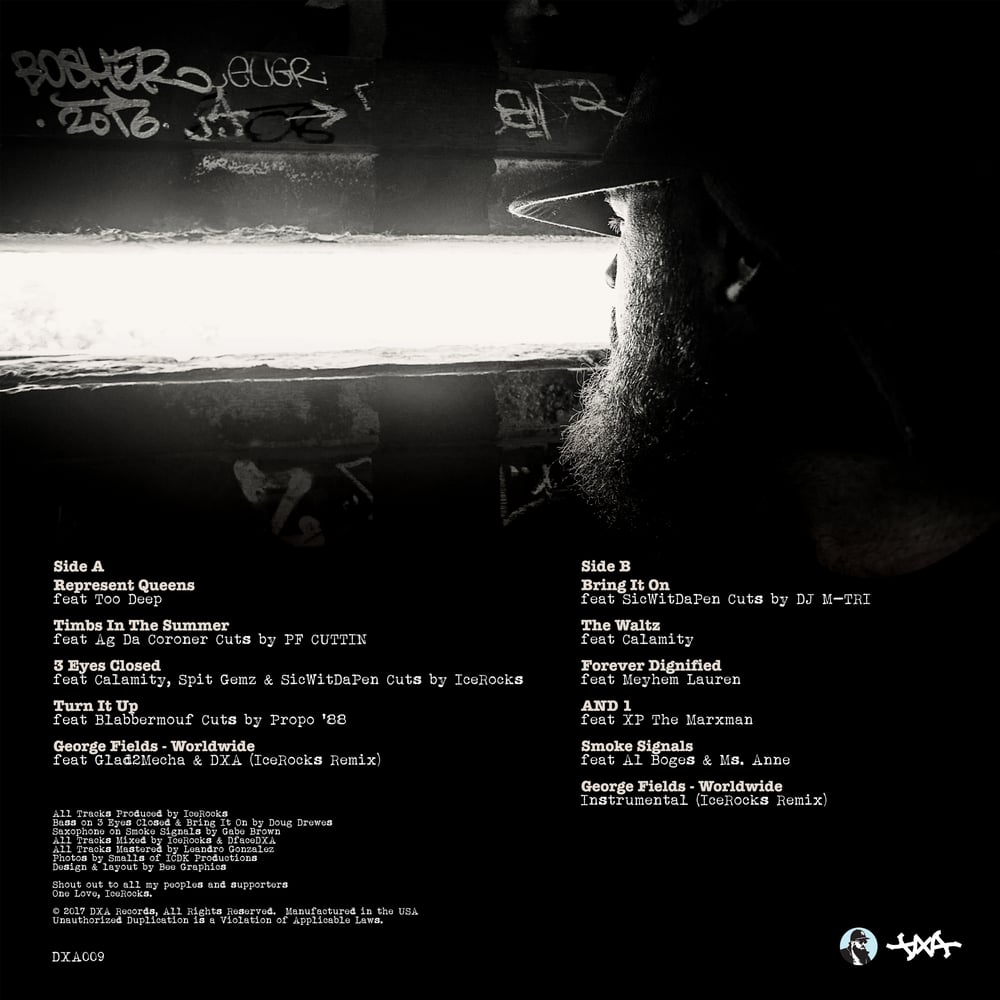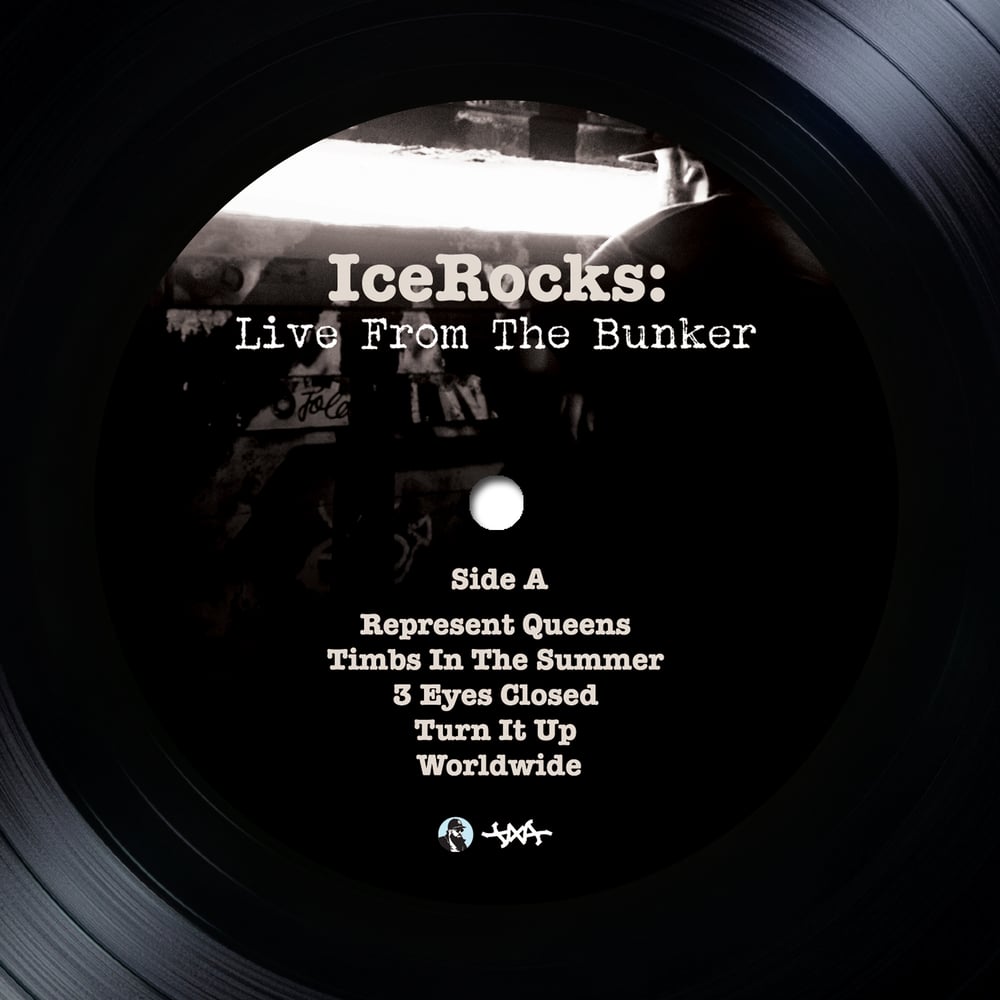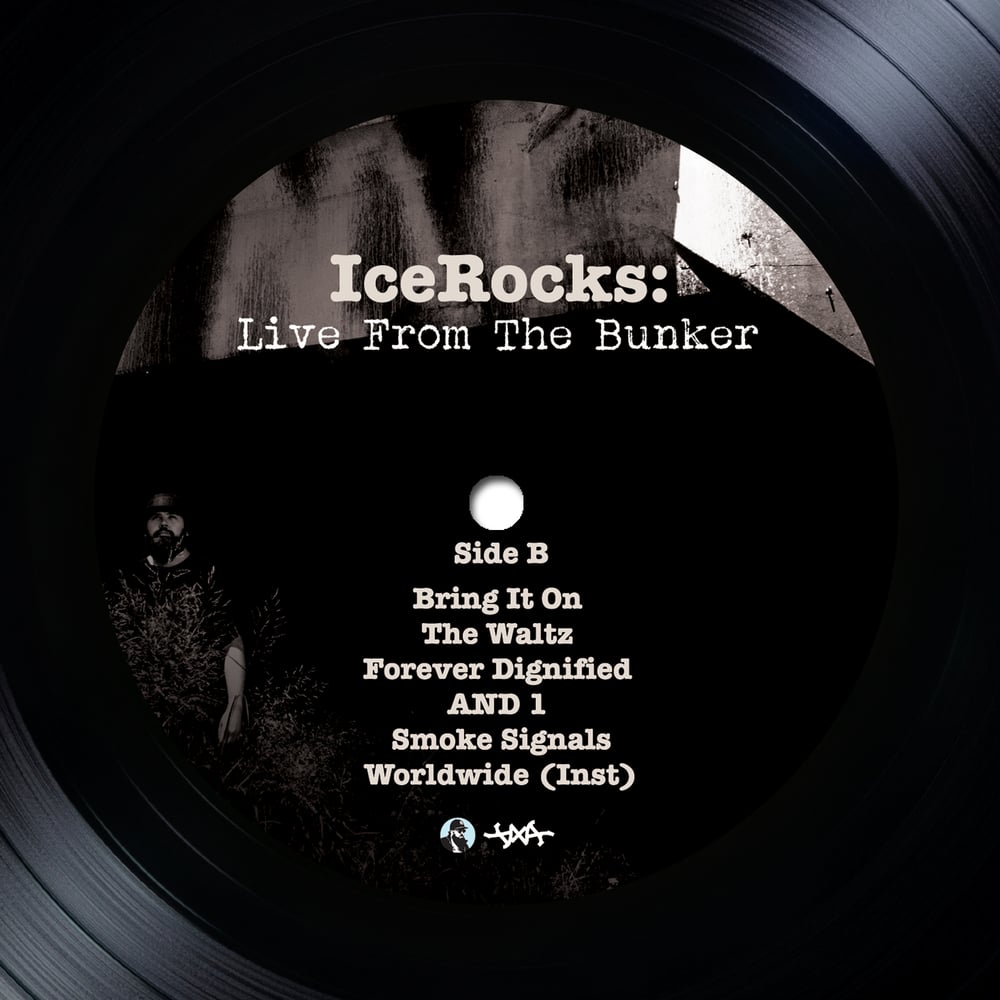 ORDERS SHIP JAN 15, 2018. Hoodies will take two weeks from date of order to process and ship.
Record purchase includes Poster and free MP3 download.
Colored Vinyl is very limited.
DXA Records would like to present Live From The Bunker, Producer IceRocks follow up to Bunker Beats. Unlike the instrumental beat tape, Live From The Bunker features lyrics. There are the usual suspects, Meyhem Lauren, DXA, and AG Da Corner (among others), as well as first time collaborators Blabbermouf, PF CUTTIN, and DJ M-Tri. The Live From The Bunker release invites listeners to IceRocks inner circle of artists, presenting a diversity of styles. The experience can be accessed through cassettes, vinyl, graphics and merch. Inside the vinyl sleeves find a comic by artist Sabin Cauldron that illustrates the story of Live From The Bunker. Sabin's black and white graphics further adds to the album's post apocalyptic feel.
Live From The Bunker is a statement piece. It showcases an impressive selection of artists that IceRocks works with. There are live instrumentation from musicians, as well as samples which weave together the fabric of the album and the rappers enrich with their lyrics, content and flow. Between tracks are audio snippets that instruct the listener what to do if they need to bunker up for a period of time. The album intends to act as a survival guide.