DXA - Rise Up Prod. By Klaus Layer // 7"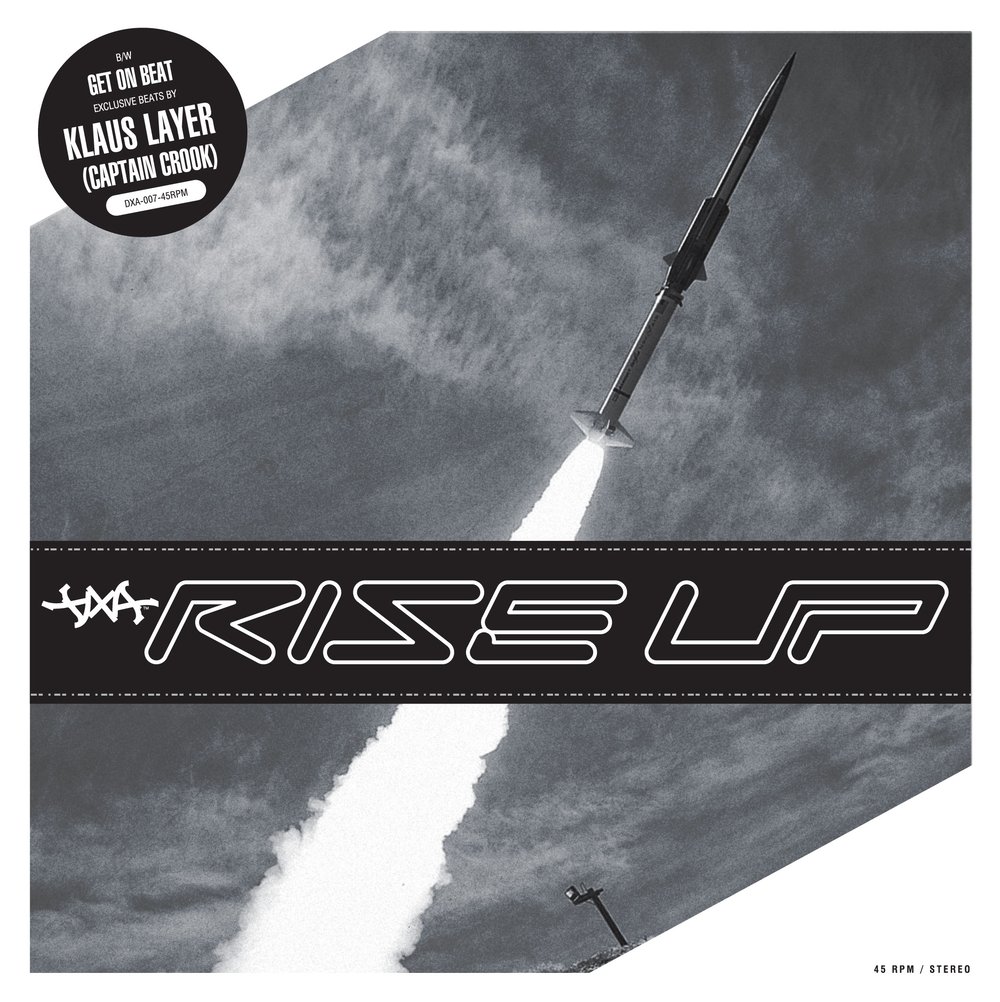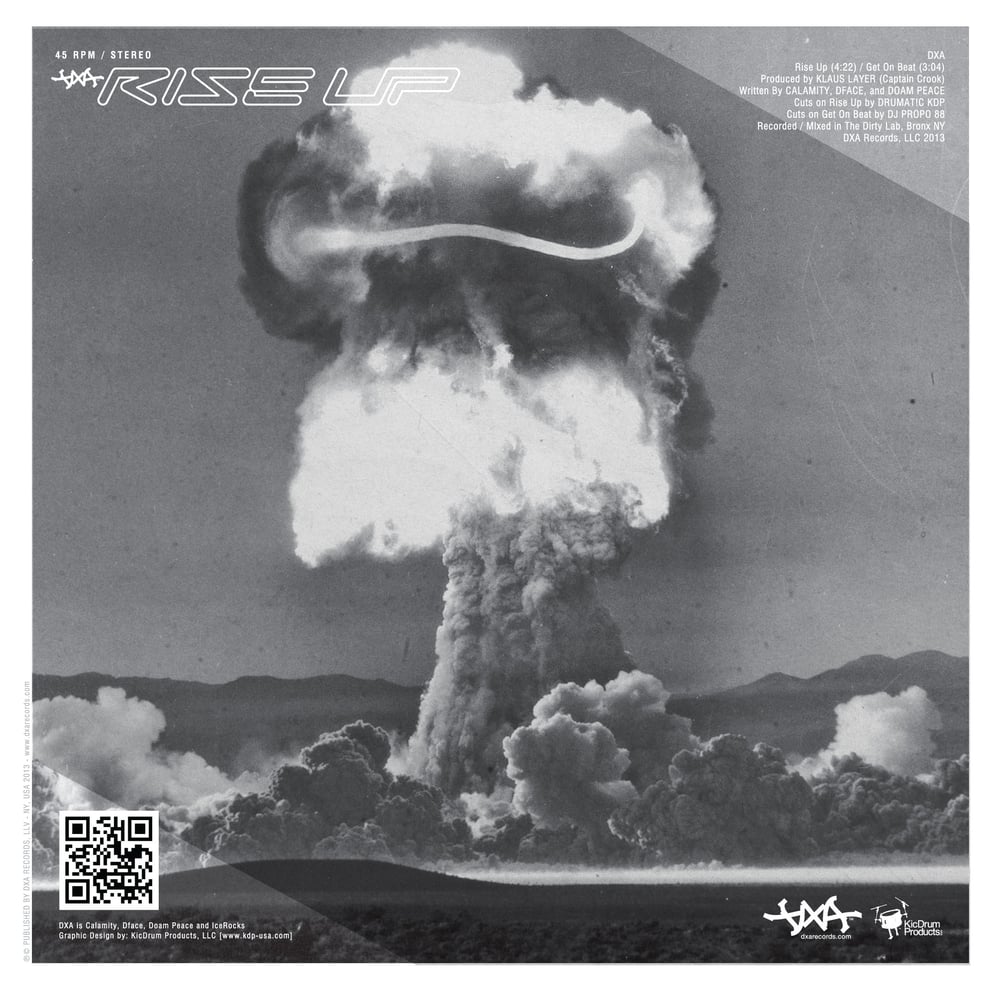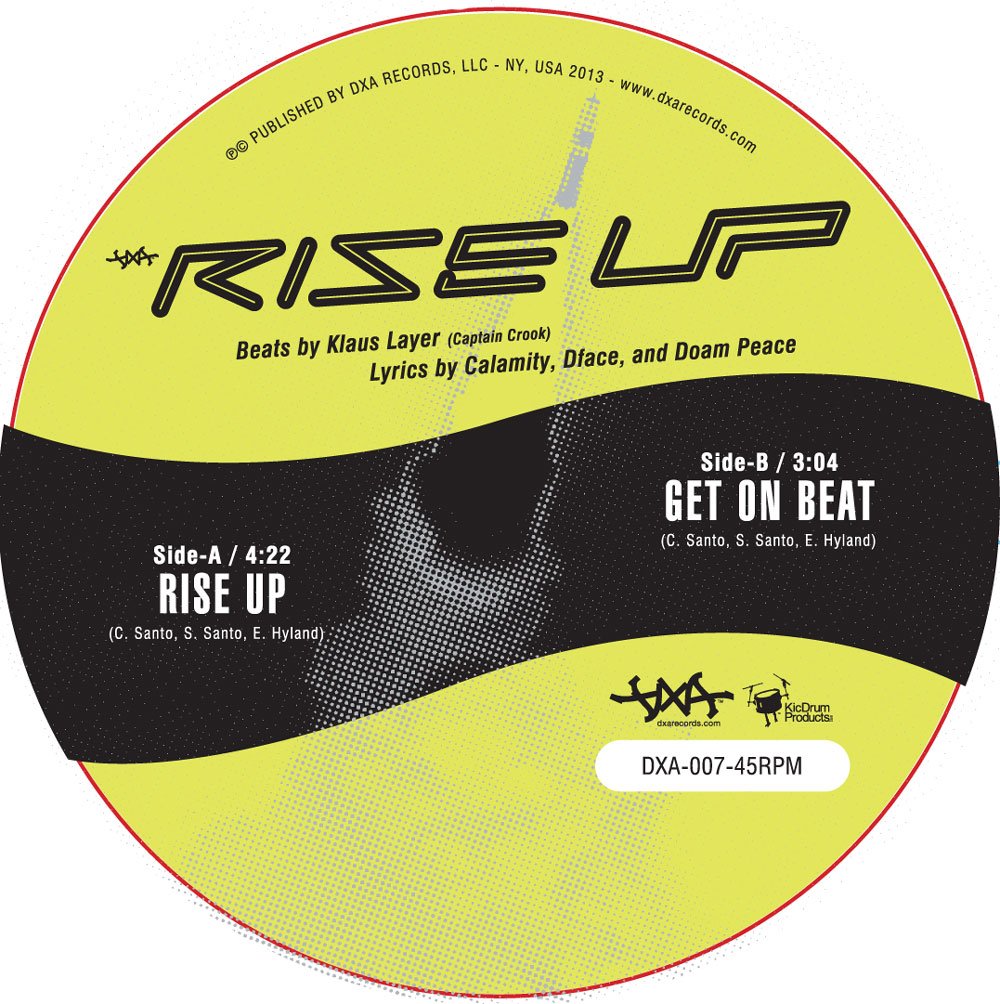 DXA - Rise Up b/w Get on Beat Produced by Klaus Layer aka Captain Crook.
Following a highly acclaimed Self-Titled EP release, DXA Records present a brand new 7" single titled "Rise Up" b/w "Get On Beat". This time the New York City's representatives team up with Klaus Layer out of Berlin, Germany. Active on the scene for years, DXA once again comes back with the essence of Boom Bap, which they're known for. The tracks bring a winter vibe reminiscent of DXA's 2012 visit to Germany. Intelligent rhymes, wicked flows and monstrous drum patterns provided by the Crook himself will hit you harder than a V2 rocket. Travel through the stratosphere with a cold Beck's and enjoy both sides of this new release. Vinyl limited to 300 copies. Art direction and design by Drumat!c of KicDrum Products.