IceRocks Of DXA Presents: Eastkoast - Ghost // 12"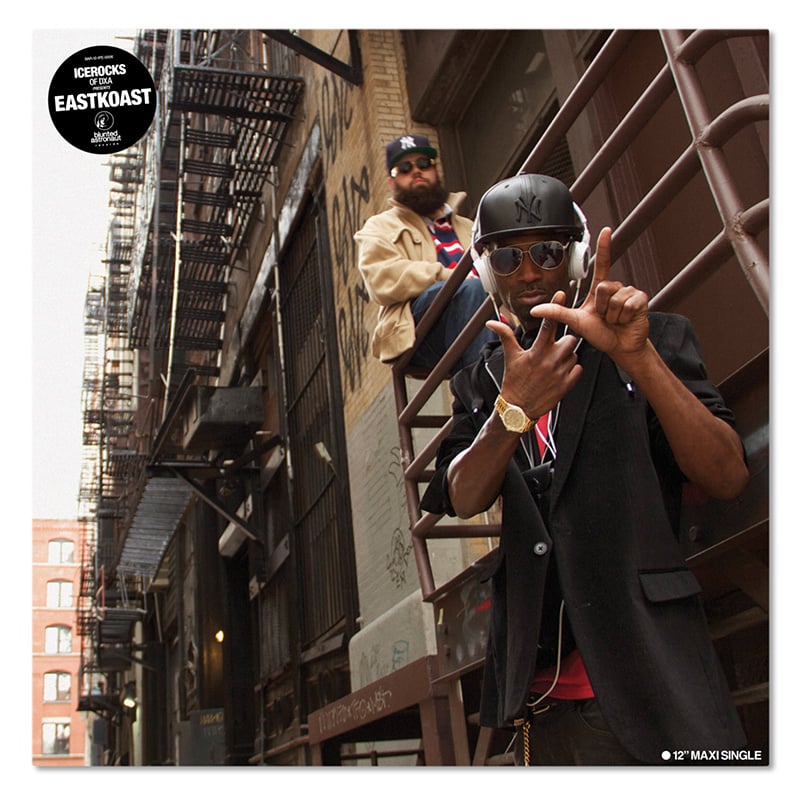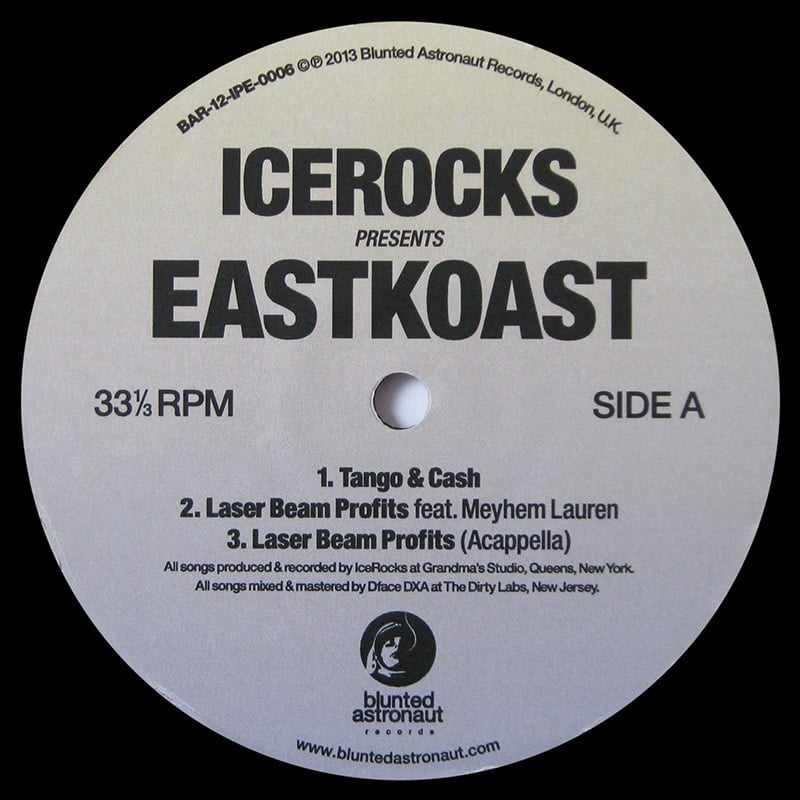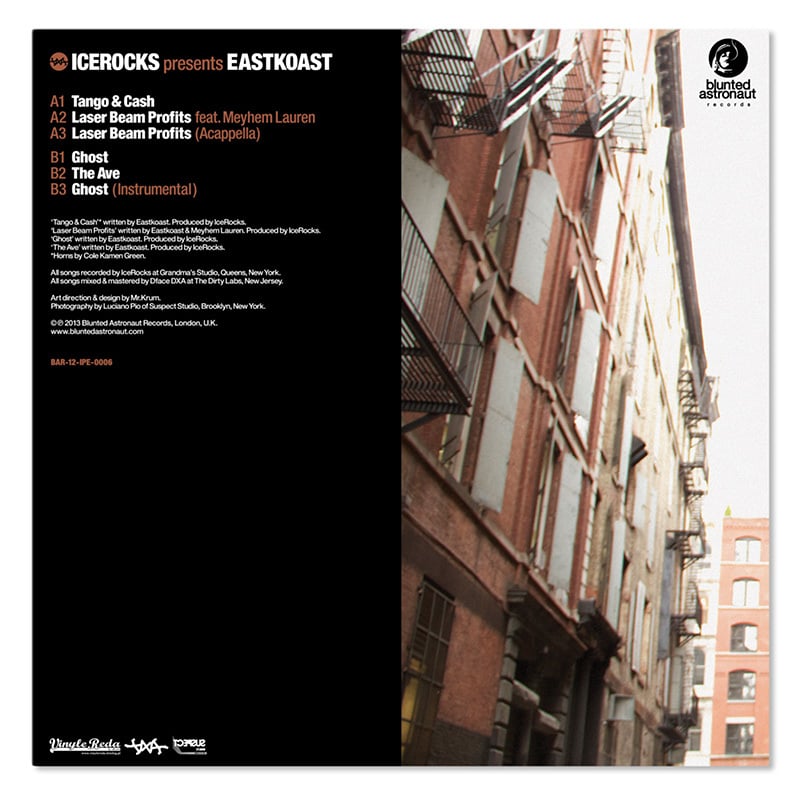 Blunted Astronaut Records present a collaborative effort between IceRocks of DXA and rapper Eastkoast.
Eastkoast has been in and out of New York City's rap scene for years. He's no stranger to the art. Most recently Koast has been spotted doing guest appearances, on select Lewis Parker releases. Armed with razor sharp flows and a distinct raspy voice Koast is here once again to prove a point.
Entirely produced by IceRocks, the 12" consists of four precisely crafted head-nodders . Each track has its own dramatic and eerie tone. Hard-hiting drums blend perfectly with atmospheric canvas served by the NYC native. An instrumental to "Ghost" and an acappella of "Laser Beam Profits", featuring Meyhem Lauren are a bonus for DJs and re-mixers alike.
Below are snippets of the 4 tracks featured on the record for your listening pleasure. Enjoy and grab a copy before they are gone forever.
Tracklist:
Side A:
1. Tango & Cash
2. Laser Beam Profits feat. Meyhem Lauren
3. Laser Beam Profits (Acappella)
Side B:
1. Ghost
2. The Ave
3. Ghost (Instrumental)
Limited Edition - 300 copies.
BAR-12-IPE-0006