DXA - (Self-Titled) EP // CD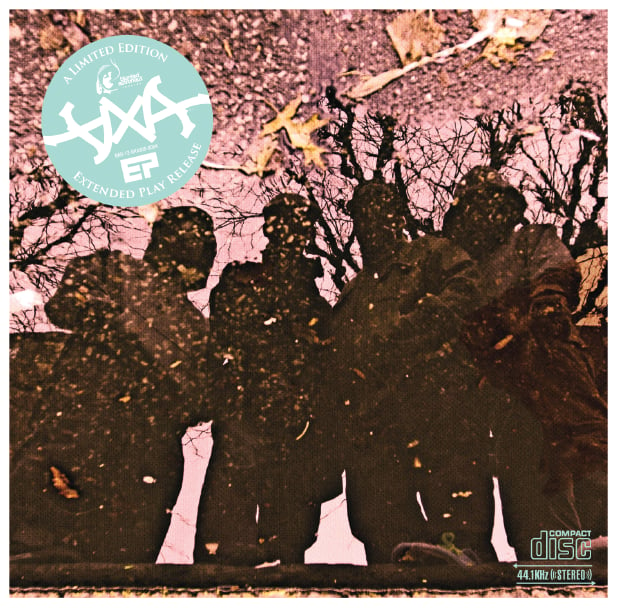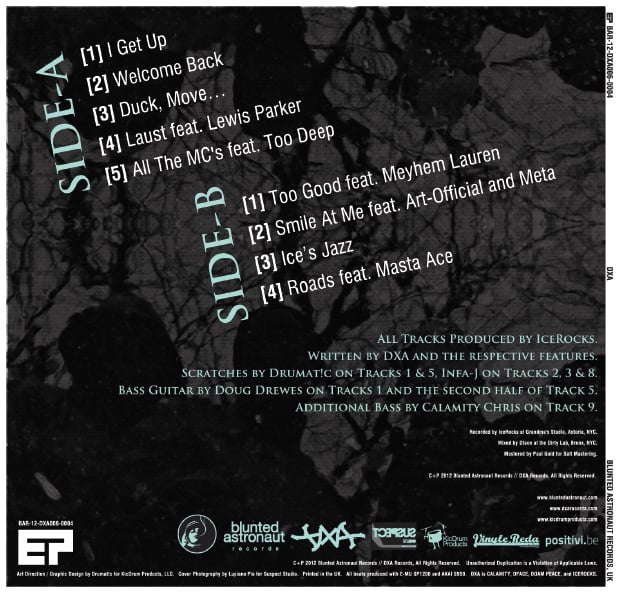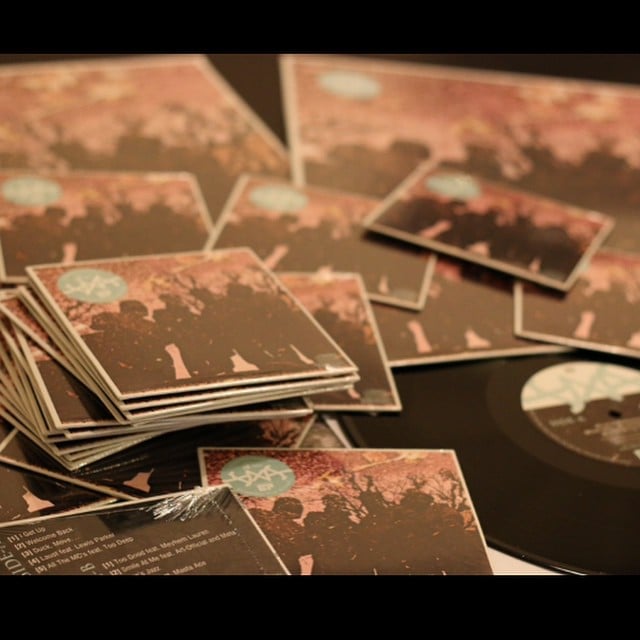 NOW AVAILABLE ON CD!
ORDER AND RECEIVE THE DIGITAL VERSION ON 320MP3 FOR FREE!
Back at it again with a self-titled EP, DXA follows up to their latest 7" single release for I Get Up/Ice's Jazz.
This time it's with a full-length project that has brought the whole team back to their essence, because it is entirely produced by IceRocks - the producer of the crew.
This is the same formula used for their first release in 2005.
This record has a range of feels to it that work together to create a different vibe when listening through the album.
Created in the Mecca of the culture, DXA brings the next progression of the NYC hip-hop sound. It will bring you to a place that you have been longing for since the golden days of hip hop.
DXA also called on some great artist to accompany them on this album, including Meyhem Lauren, Too Deep, Meta, ArtOfficial, Lewis Parker and Masta Ace.
Tracklist:
Side A:
1. I Get Up
2. Welcome Back
3. Duck, Move...
4. Laust feat. Lewis Parker
5. All The MC's feat. Too Deep
Side B:
1. Too Good feat. Meyhem Lauren
2. Smile At Me feat. Art-Official and Meta
3. Ice's Jazz
4. Roads feat. Masta Ace
500 copies
BAR-12-DXA006-0004
Artwork by Kic Drum Products.