DXA - Progression LP // CD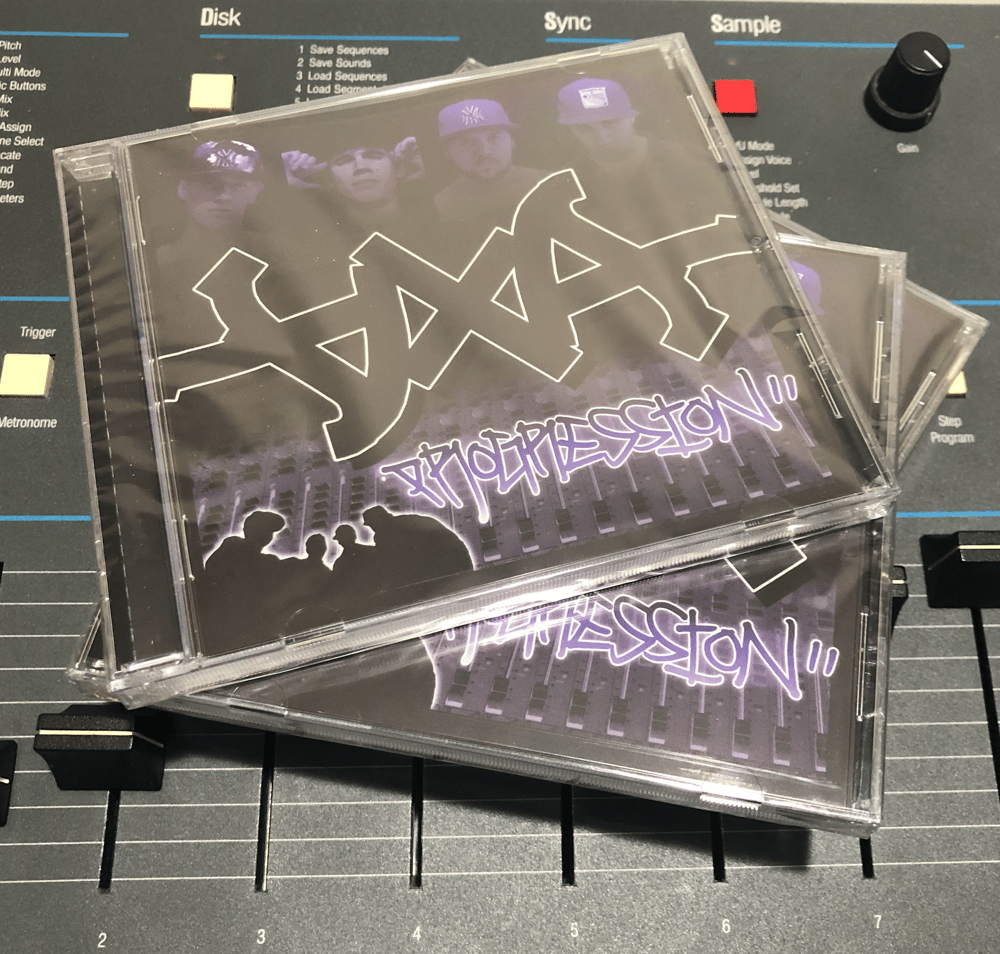 01 Progression-4:48
02 Intro-0:49
03 WhutYooDoin?-4:27
04 Right Here-4:20
05 Interlude-1:20
06 Summertime-4:17
07 Aint Nothin Changed-4:22
08 Drunk Funk-5:32
09 I Don't Wanna Hate-4:28
10 No Soul-2:28
11 Rhythm Flock-5:38
12 The Break Down-0:51
13 Break It Down-5:31
14 Dark Days-5:14
15 Come On-5:25
16 Back2Back-4:49
17 Outro-1:12
18 Flight 003-4:25
This is the original CD pressing of Progression. We are out of the cardboard sleeve repress and will not be pressing more. We are almost out of these original CDs, so grab a copy before they are gone.
Mc – DXA (tracks: All Tracks)
All Tracks Recorded, Mixed, and Mastered By DFACE DXA at DIRTY LABS BRONX NYC. DXA is DFACE, CALAMITY CHRIS, DOAM PEACE, and ICEROCKS.