DFACE DXA - Beat Tape // Cassette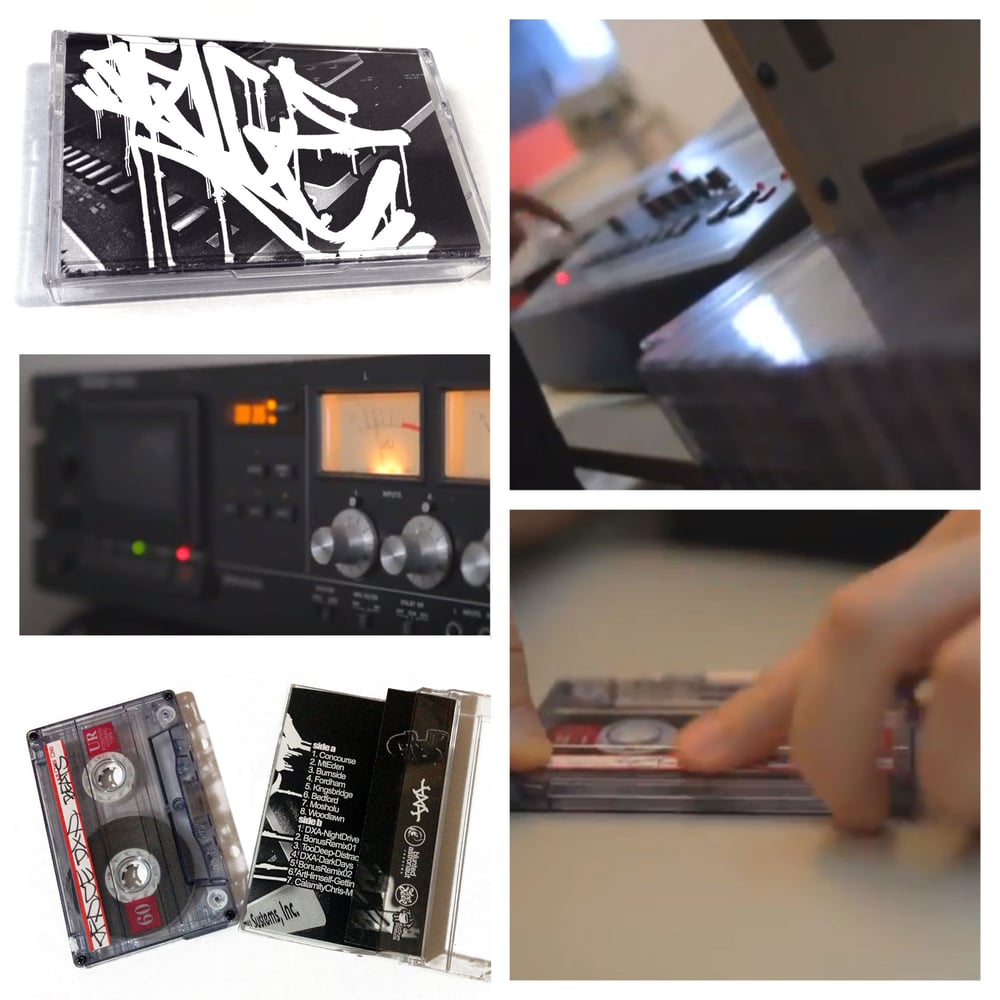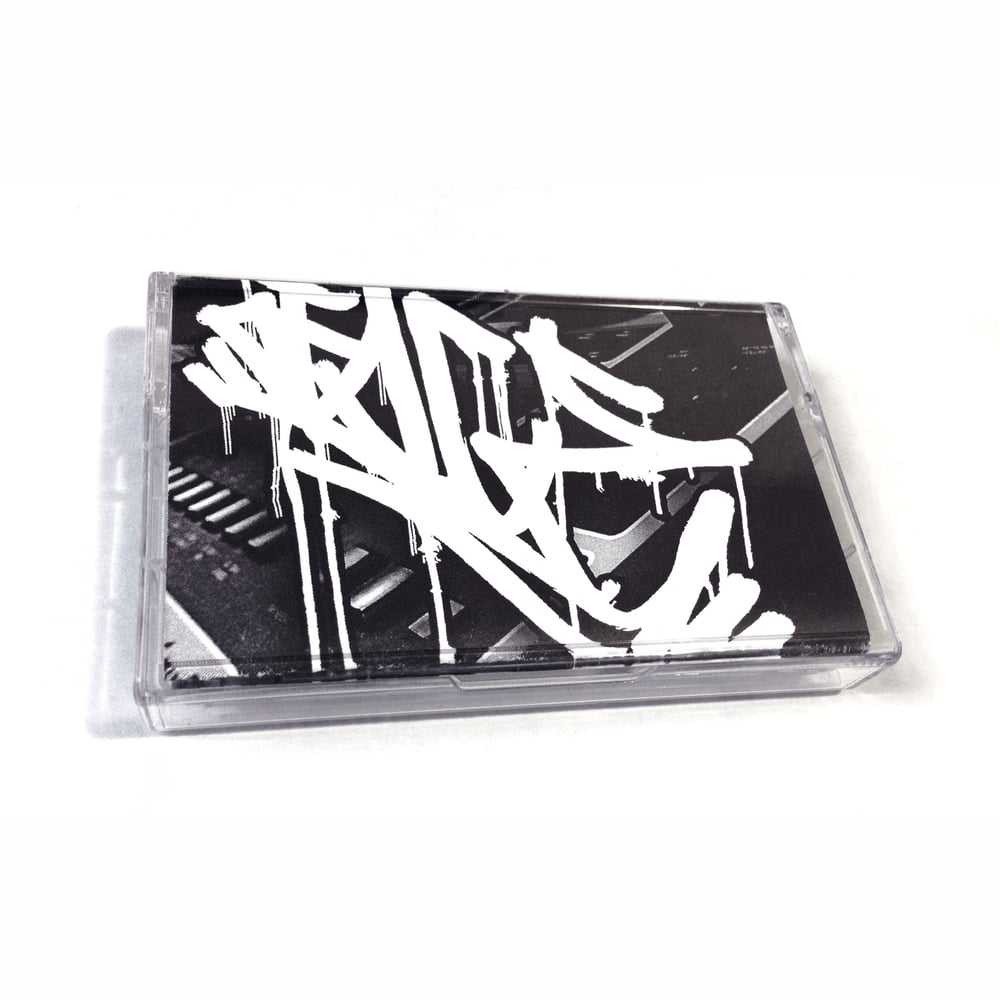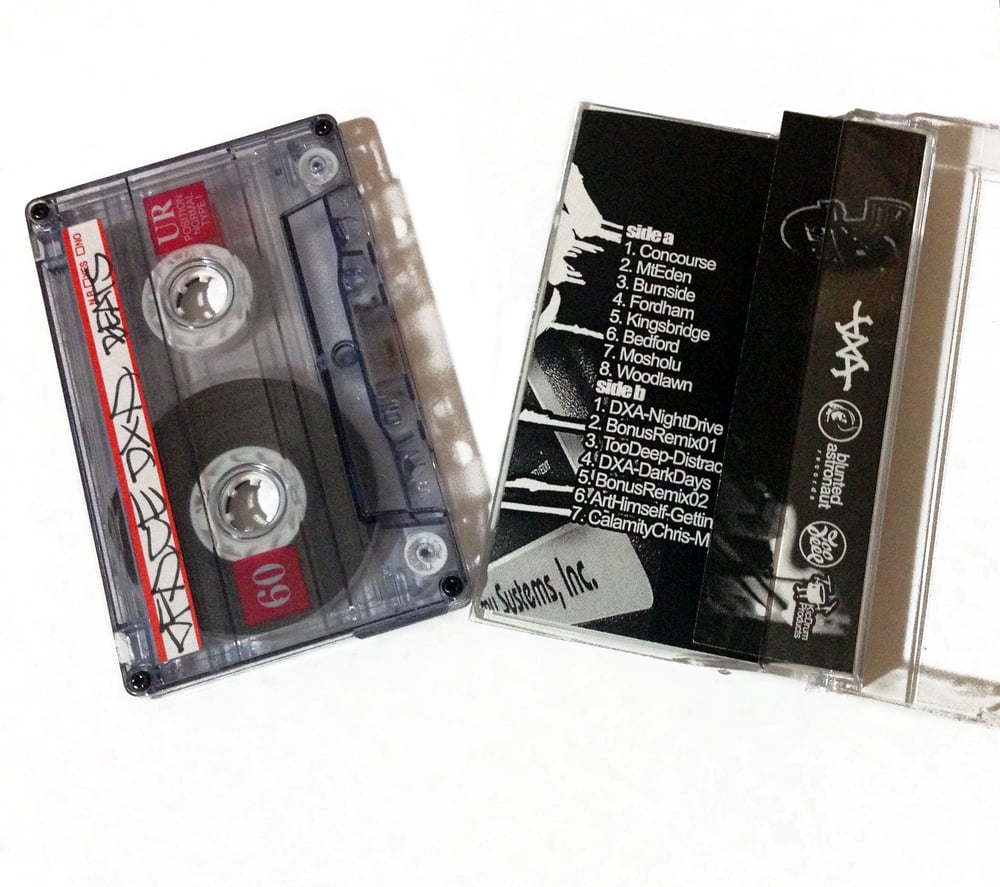 Cassette Only beat tape from DFACE DXA.
Beats are all previously unreleased.
Limited to 100 Cassettes.
Hand copied and packaged, master quality not duplicated. Audio in video is recorded off one of the cassettes so you can hear what the actual tapes sound like.
Side A:
8 previously unreleased instrumentals
1. Concourse
2. MtEden
3. Burnside
4. Fordham
5. Kingsbridge
6. Bedford
7. Mosholu
8. Woodlawn
Side B
7 tracks produced by DFACE DXA
1. DXA-Night Drive
2. Bonus Remix 01
3. Too Deep-Distracted By The Rhyme
4. DXA-Dark Days
5. Bonus Remix 02
6. ArtHimself-Gettin It Right
7. CalamityChris-Maria Remix
Shipping options limited to USA and Canada. Contact me via email for shipping to other countries.
For Europe Orders please visit http://www.bluntedastronaut.com/